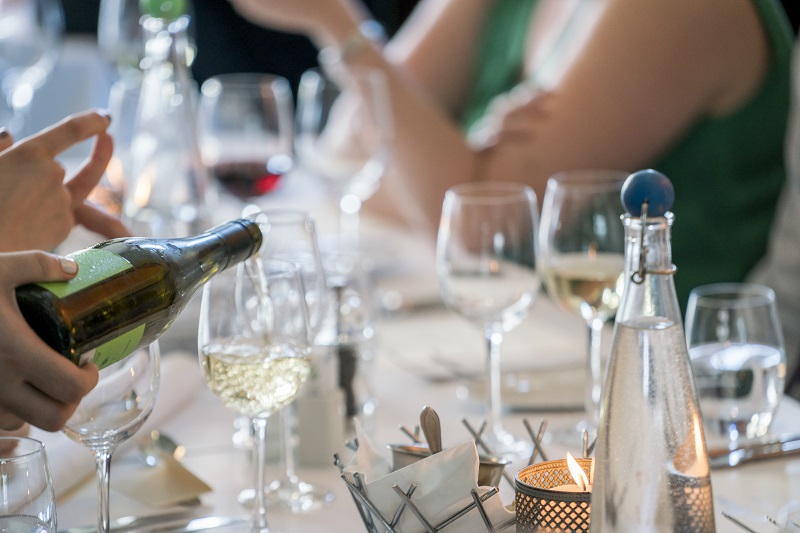 Club Venetian's catering service provides food and drink to events across the tri-county Michigan area. If you seek an experienced team to provide catering services for your upcoming holiday party, look no further. Whether you are hosting a private party for reconnecting with friends or a company party to recognize this year's achievements, Club Venetian has catering options for you.
Timely Service
Experienced hosts know the importance of timely service when it comes to event catering. By arriving on time and setting up our service as expected, hosts can attend to more critical tasks on the day of the party.
Excellent Quality
Our top priority is to provide award-worthy food for each party we cater. We cater diverse palates on a regular basis using our specially crafted catering menus. Superior ingredients are used in all our dishes to create wonderful and exquisite flavors. Guests often consider food to be among their top reason for attending a party, so it counts to get it right!
Glowing Reviews
Club Venetian has been a dependable caterer to the tri-county Michigan area for many years and we have an ever-growing list of pleased customers. Search for Club Michigan on Google, Facebook, or Yelp and you will discover a long list of reviews of our services.
Our professional chefs and unparalleled communication combine to create rewarding experiences. Contact us to learn more about having Club Venetian cater your upcoming holiday party or to book our venue for your occasion.
#ClubVenetian #HolidayParty #CateringMenus