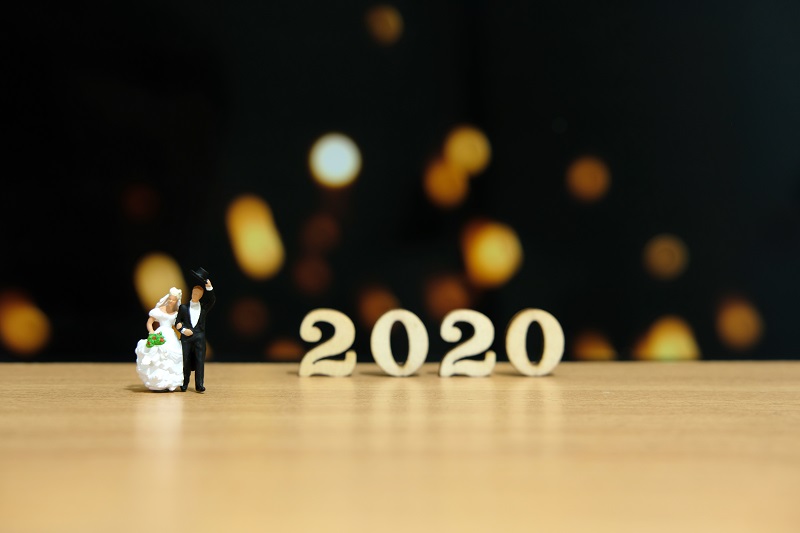 2020 comes with fresh ideas as couples make every aspect of their special day just as unique as they are.
In 2020 weddings, you can expect personal touches that embody the couple's love story and welcome the future with open arms. You'll see a rise in storytelling, micro weddings, environmentally friendly services, and food and beverage choices that are more versatile than ever before.
Micro Weddings 
To create special moments and celebrate their love, couples will push the boundaries and settle for Micro Weddings that dazzle and warm the hearts of their guests. By opting for a small guests lists (think under 40 attendees), couples can embrace personal touches, mingle with guests like never before, and splurge on details to include things like an open bar, pop up photo booth, and flexible menu options.
Green Weddings 
Expect a rise in sustainable weddings as couples not only save big with recycling but also consciously choose to reduce their wedding's carbon footprint. From resetting a family stone to choosing local vendors, prioritizing sustainability is certainly something we're all getting behind.
Storytelling Weddings
Sharing one's love story is always a joy, particularly if the story is laced with humor, warmth, and unexpected surprises. As storytelling continues to be the trend, expect a rise in personal touches and keepsakes.
Exclusive 2020 Wedding Venue
Whether your big day involves a small guest list, sustainable vendor choices, or a movie worthy love story, our banquet space is versatile and the perfect place to begin your lives together. Our expert wedding coordinators are with you every step of the way. Contact Club Venetian in Madison Heights today for more information, a tour, and details on how we can transform our banquet space into the perfect 2020 wedding venue for you.