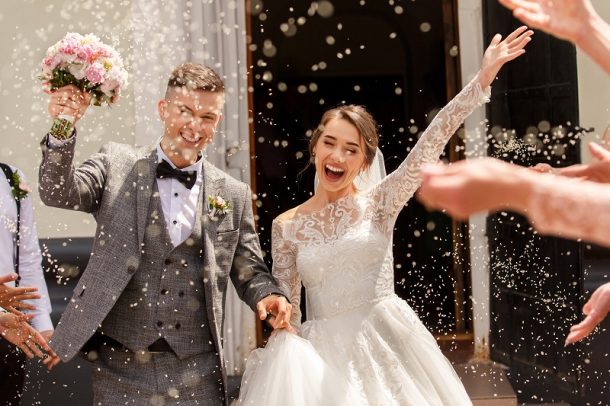 Club Venetian banquet hall was established in 1928 in Madison Heights, Michigan. It is among the elite event halls in the tri-county area. This event venue hall hosts and caters to celebrations including wedding receptions, holiday parties, birthday celebrations, corporate events, and much more.
The Beautiful Setting

Club Venetian is renowned for its beautiful architecture. The front entrance and drive-through have been remodeled. Guests love the spacious grand lobby. The grand lobby features granite flooring, beautiful decor, and a three-story atrium. The two walk-out patios are easily accessible from the front lobby.

High-Quality Catering Service

This banquet hall is more than just a place to hold your wedding. Catering is offered by Club Venetian to ensure you and your guests receive the best quality delicious food. The staff is set up so there is a high ratio of wait staff to guests. This club has a reputation for serving delicious gourmet food at all types of events.

Banquet Hall Coordinator

Are you having trouble putting together your plans and making your wedding come to fruition? You will need a coordinator who helps you in all stages of planning. Cub Venetian has a house event coordinator who will help lift all the weight off your shoulders. The coordinator specializes in planning all special events, including weddings.
Booking your wedding at Club Venetian will serve you and your guests well. The beautiful setting will take your breath away. The high-quality service will make you want to come back and share your experience with others. The banquet hall coordinator will help you plan a perfect wedding day. All our staff members are dedicated to making your special day a perfect memory. To learn more about Club Venetian, contact us for a tour and more information.