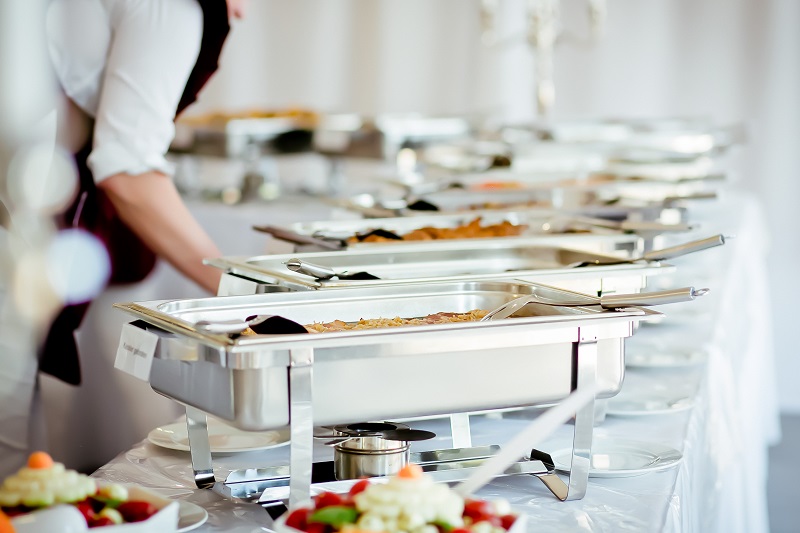 Planning for your next event breaks down into two primary components: location and catering. Some locations offer catering, others provide the space for your event, and some such as Club Venetian; provides catering and a venue.
Use this guide to learn what catering options are available so you can determine the type of service that's right for your event.
There are three basic types of catering:
Full Service Everything is provided including seating, dinnerware, linens, and tableside service. For an additional fee, you may include bar service for drinks. Some options are only available on-site at the venue.

Plated Service Food is prepared and plated, then served tableside.
Buffet Food is prepared and served in chafers to keep food hot or cold.

Drop-off Service Food is prepared and delivered. You are responsible for serving your guests. For an additional fee, you may be able to have staff deliver your food and set it up buffet-style. You may also be able to rent other items, such as dinnerware and linens.
Pick-up Service The food is prepared and packaged for you to pick up and serve to your guests.
A well-planned and experienced caterer will make for an event fondly remembered by your guests for years to come. Contact Club Venetian to learn more about our venue and catering services.