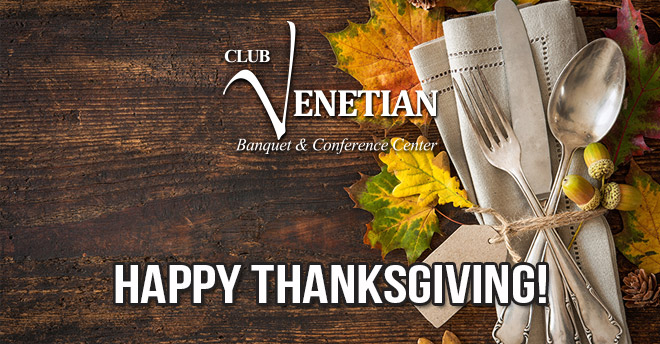 Club Venetian wishes you a Happy Thanksgiving. The busiest event season of the year is upon us and we could not be more excited!
Our Dedicated Team
The extended Club Venetian team works diligently to make incredible events and memories possible. Over the past few months, our staff has been recognized for their extraordinary efforts with best-in-class awards.
Event Hosts and Attendees
We are deeply thankful for the event hosts and attendees who make our venue come to life. We look forward to serving even more visitors this holiday season.
From our family to yours, we wish you a happy holiday.
-The Club Venetian Team
#ClubVenetian #GivingThanks #EventVenue