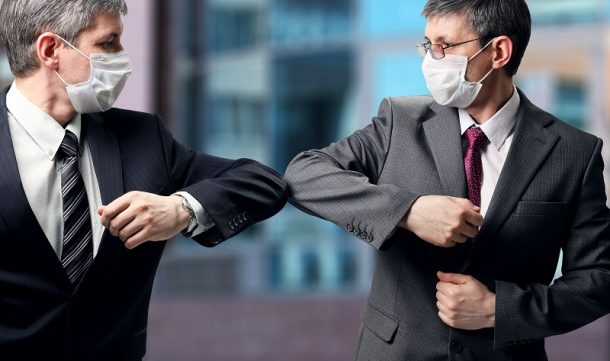 Coronavirus has changed every aspect of daily life since its onset in March 2020. Now that many people have been vaccinated and restrictions have been lifted, many of your employees are looking forward to seeing each other again. Some employees love working from home, but others do not learn well in virtual environments and crave social interaction. This is the time to resume planning traditional corporate training events with proper precautions in place.
Give Employees a Choice
Some people are hands-on learners. Some people are audio-visual learners. Some people do not feel at a risk for COVID and need human interaction. Others feel that gathering is an unreasonable risk. When possible, an employee should be given the choice to undergo in-person training or virtual training based on their learning needs and practical situation.

Plan Smaller Events
Planning smaller events makes it easier for hands-on learners to receive the training they need to succeed. In the age of COVID, this is an even bigger bonus, making small corporate training events your best bet.

Use a Banquet Hall
Banquet halls are the ideal place to hold corporate training meetings. There is plenty of space to hold small training meetings and space everyone out for utmost safety. Catering is provided, eliminating the need to leave for lunch breaks or bring food. Masks and hand sanitizers are also available to ensure the wellbeing of all the attendees especially if they are not yet vaccinated.
With the proper precautionary steps, companies can still hold in-person training. Plan smaller events to be able to implement social distancing protocols since not all participants will be vaccinated. Give your employees the option to participate in virtual training or in-person training when possible. Use a banquet hall to hold your corporate training meetings. Contact Club Venetian if you are looking for a banquet facility to hold your corporate event. We have the equipment needed, incredible catering, and the expertise for you to have a successful no-hassle training.