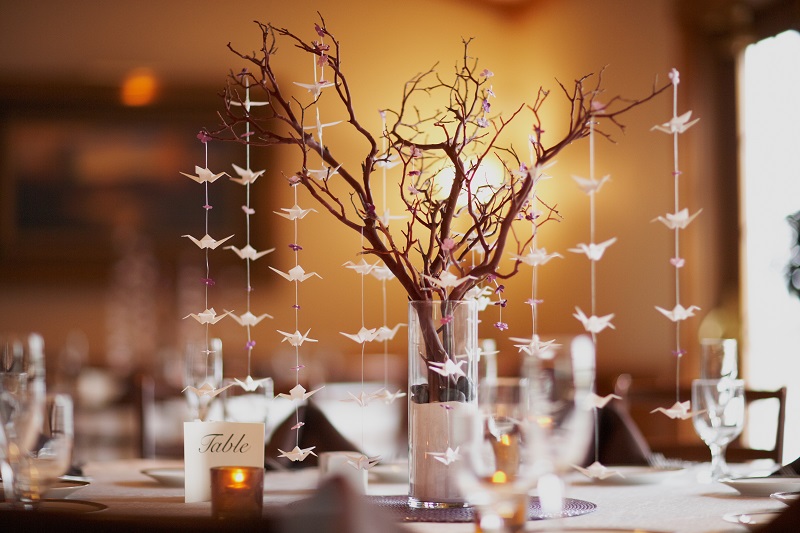 We know that your wedding day is a dream event that was years in the making. This milestone moment represents true love and devotion. With love as the foundation, the rest comes easy.
Read further for ideas on how to customize a classic venue for your wedding.
Table Design and Centerpieces
The guest tables are a unique spot to throw in some fun elements to your big day. Whether you choose tall, dramatic centerpieces or shorter, arrangements, work with both the florist and us to add personal touches such as photos or small keepsakes that represent your hobbies and passions together.
Lighting and Imaging
When the lights dim and it is time to let loose and dance, use our venue's lighting as an opportunity to set the scene. Change the lighting in the venue or utilize spotlights to create dramatic lighting that focuses on the dance floor. Consider getting a custom light cover to project your monogram onto the dance floor itself!
Personalization
Your wedding is the ultimate expression of your love for one another. What better decoration and little touches than ones personalized by you. We can assist in personalizing not only the main ballroom itself but the dressing rooms, front entrance area, and restrooms to provide guests an all-around immersed experience.
Utilize the venue as a canvas and work with your entire wedding team to transform it into a wonderland that is everything you've dreamed of.
Contact Club Venetian in Madison Heights to arrange an appointment for your upcoming wedding. We look forward to hosting your spectacular event.