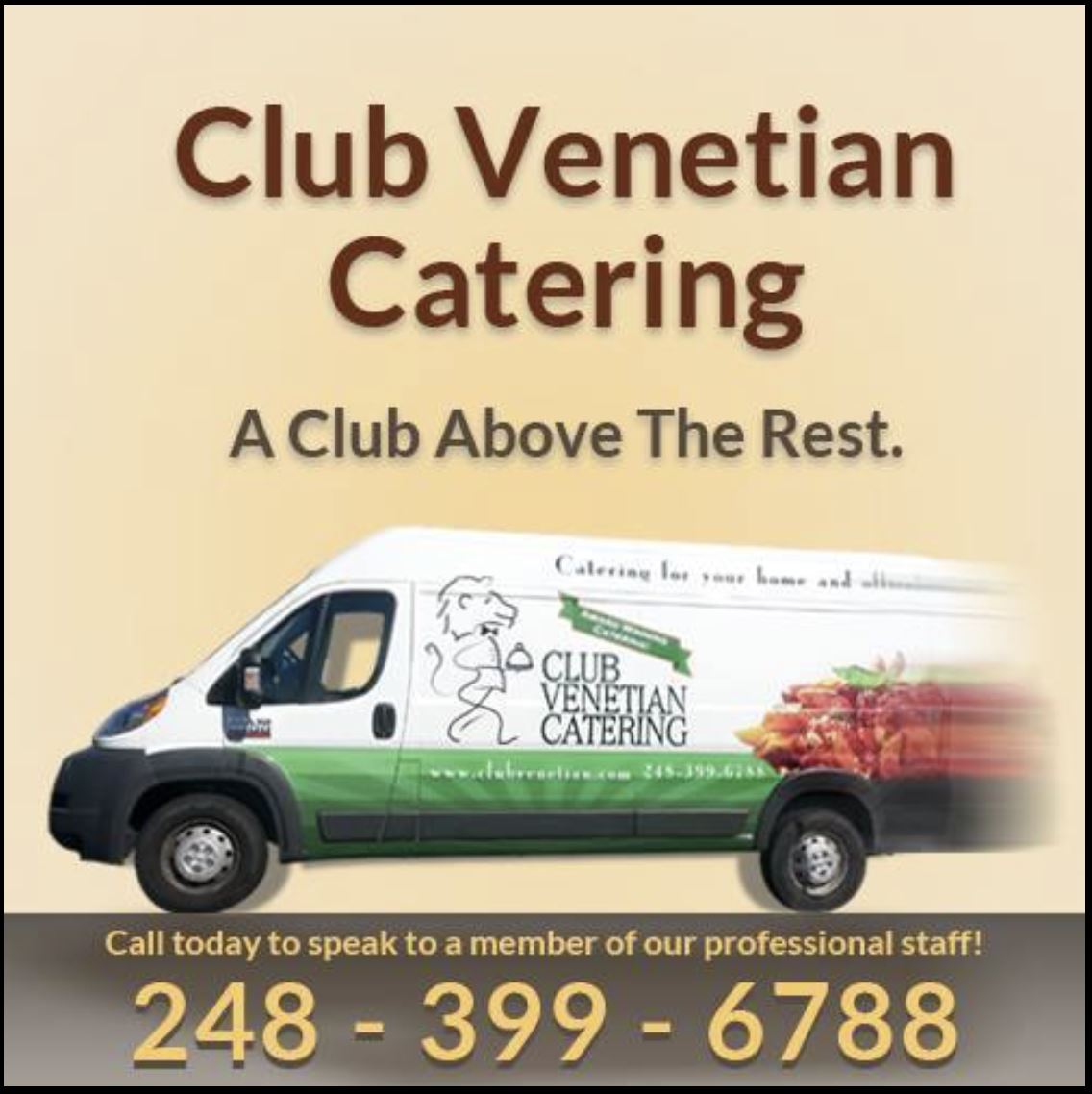 While we have had to adjust our lifestyles and how we do business for now, our irresistible menu items are still here! If you are wanting a banquet hall type feast for an event, you have found the best place in town. Go festive with our specials, including minestrone soup, a variety of platters such as cheese, fruit, and veggie, an assortment of pasta dishes, and more.
During the winter season, warm up from the cold with our catering menu designed to feed a group of four. Soups and pastas are also available in large portions that will leave your family satisfied. Classics like Chicken Piccata and Roast Beef are some fan-favorites, but whatever your taste, rely on us for the perfect meal. We won't disappoint!
Our signature Club Venetian white van delivers all of our orders, going to Southeast Michigan, including Macomb County, Wayne County, and Oakland County. Like our in-person events, our catering services can accommodate large groups for those who are bringing in food for essential workers or smaller, more intimate events.
Contact us for more information on our different menu options.
If you prefer to place an order for pickup, we accept orders Monday through Thursday, and allow pickup on Fridays. Catering and pickup and orders can all be placed by phone at (248) 399-6788. We look forward to hearing from you soon!