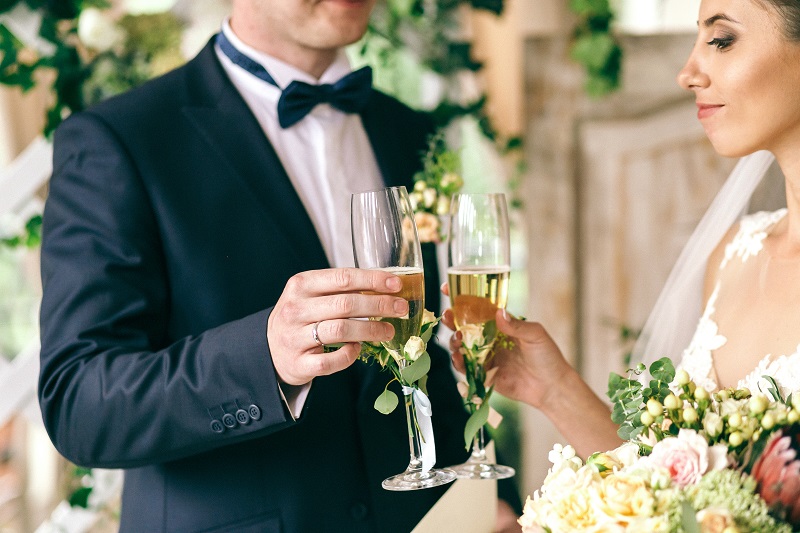 Finding the optimal location for winter weddings in the Detroit area can be a challenge with the area's weather and prominence of holiday events. Planning your wedding for the wintertime captures the holiday spirit and your guests' will exhibit a level of cheerfulness typically reserved for fairy tales.
Below are some of the top reasons to host your wedding reception at our venue.
Cozy and Inviting
Our facility's quality heat system ensures your guests will be warm – regardless of the temperature outside! Don't let the word cozy fool you, our hosting space has the square footage to fit the largest of receptions. In line with the holiday spirit, our welcoming staff embrace a tradition of quality and work diligently to serve you on your special night.
Central Location
Our venue's location in Madison Heights, Michigan is central for the Detroit Metropolitan Area. Out of town guests may arrive by plane to the Detroit Metropolitan Airport and stay in the area for close access to the venue and other attractions.
History of Excellence
Ask any of our customers and you will learn why Club Venetian is the area's number one wedding reception venue. We understand the importance of your wedding reception and have years of experience handling the most extravagant of events. No detail is too small either – we want to get your wedding right and will do all we can to make it truly special.
With extensive experience in event planning, catering and hosting, Club Venetian is the clear choice for your wedding reception this winter. We pride ourselves on delivering the perfect wedding experience; to learn more please contact us.