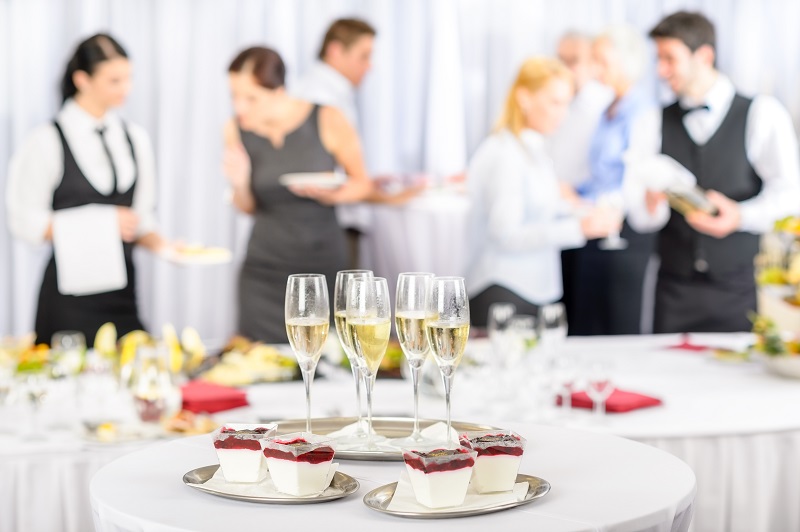 Planning an event is a swirl of exciting, yet controlled chaos. Amid the bigger details, it is easy to overlook some of the smaller things that can make a good event a fantastic one. Below are a few things to keep an eye out for when choosing the perfect event space for weddings or corporate events alike.
Banquet Staff
You go above and beyond to plan an event for your family and friends or colleagues. But, you can only do so much on your own! The right venue will have a dedicated, hardworking staff that is attentive and courteous. They should be quick to accommodate your guests and ensure that everyone's needs are met at all times. You want your guests to feel like true royalty, and the right venue staff will have them feeling like kings and queens.
Venue Spaces
Lighting, a large dance floor, or catering options are certainly "good venue must-haves". Aside from that, every venue must have the essentials. Adequate parking, clean restrooms and behind the scenes areas that are a welcome breath of fresh air. While these aren't necessarily fun details to consider, they are important and certainly ones that your guests will experience throughout the event.
Vendor Relations
Similar to a venue having awesome staff, no one vendor or person can do everything. Prestigious venues have strong relations with the best florists, DJ's and other professionals in the area. Not only will these relationships save you money, but vendors will also be well versed in the ins and outs of the venue to reduce your stress on the day of. They know where to set up and your event will be a well-oiled machine, leaving you as the star of the show.
Look beyond the traditional aspects of a venue and dig into the nitty-gritty of a place to see if it's the right fit for your wedding or corporate event. When taking a few extra moments to consider these details, your event will be one to remember for all of the right reasons. If you are planning an upcoming event, consider Club Venetian in Madison Heights, Michigan. We are established and experienced and are here to make your event extraordinary.