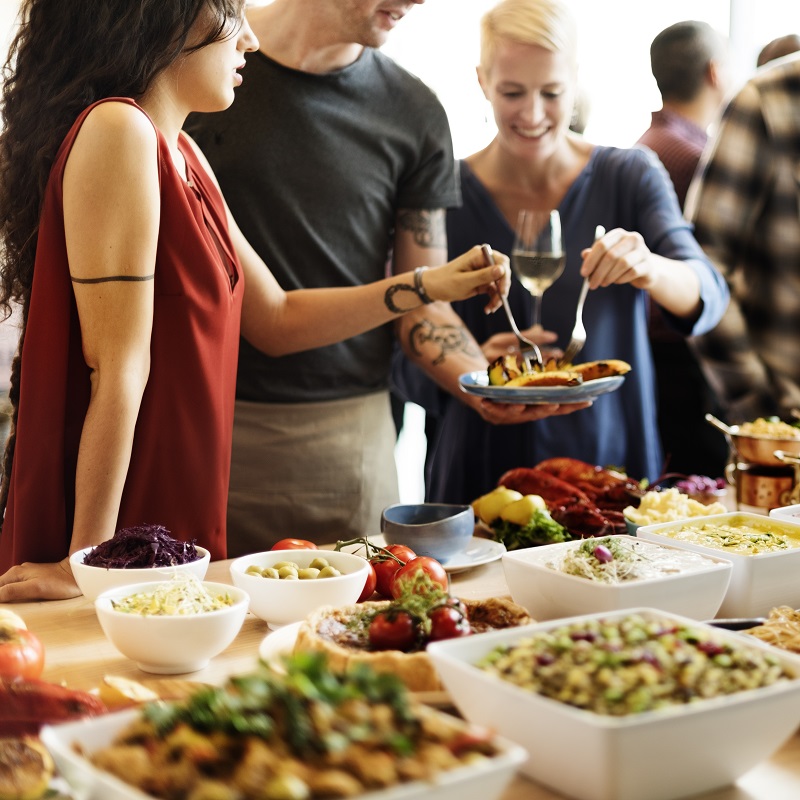 Make this Mother's Day special and take Mom out to the Club Venetian Mother's Day buffet. Building on years of successful events, we are proud to provide loving sons, daughters, and grandchildren the opportunity to take their loved one out for brunch or dinner.
Join us on Sunday, May 14th for an exquisite buffet style meal crafted by our world-class chefs. Featured meals for Brunch (12:00 noon – 2:00 pm) include Roast Beef, Honey Glazed Ham, Chilled Shrimp Cocktail, Assorted Omelets, and many additional selections.
Looking for something a bit later in the day? Our Mother's Day Dinner is held from 3:00 pm to 5:00 pm. The extensive menu is designed to support a variety of palates, even the pickiest of eaters will find a delectable choice. Find an excerpt of the buffet menu here on our official 2017 announcement.
Our dining hall is a spectacular location for a Mother's Day Banquet – the grand light fixtures and creative decorations are sure to impress. We hope to create a memorable experience for your Mother to remember for years – and take every step to make each year better than the last.
Take the guess work out of hitting a homerun this Mother's Day and treat her to a selection of scrumptious delights. We'll do all the heavy lifting so you can enjoy the time with Mom instead of worrying about all the hassles of meal preparation and cleanup afterwards. Our venue is easily accessible for all in the metropolitan Detroit area; located in Madison Heights, Michigan. This special event fills quickly, reserve your pre-paid seats today by phone at (248) 399-6788.