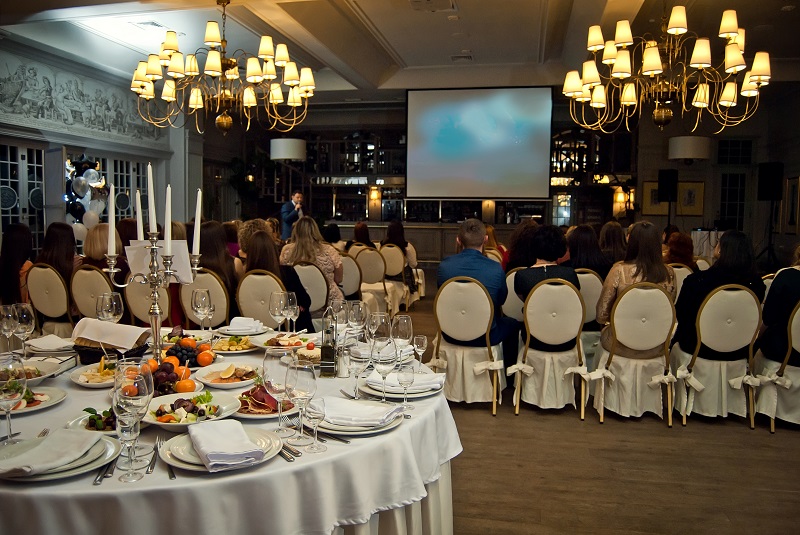 Club Venetian offers the best corporate catering service in the Detroit Metropolitan area. When you need perfection, we are your go-to venue. Why should you book Club Venetian for your next corporate event?
We Use Fresh Ingredients and Traditional Recipes
Quality is very important to our culinary team. That's why we only use the freshest ingredients. We work with traditional recipes that have been loved for years. You know your attendees will get the absolute best when they taste Club Venetian's catering.
We Are Experts Who Care About the Small Details
We are experts when it comes to event planning. We believe that everything is important, even the smallest details. Our expert staff can do it all so you can relax and enjoy stress-free corporate event planning with amazing results!
We Offer Flexible Catering Packages
You need options when choosing the menu for a corporate event. Explore our many catering packages to find the right fit for your budget. A basic continental breakfast might be a good choice for a morning meeting while our lavish dinner menu might be better for a company-wide celebration.
We Provide On and Off Site Catering Services
You can still take advantage of Club Venetian's top-notch catering services without booking a banquet hall. We are available to travel to your location. We will deliver the food, handle all set up, and provide whatever you need to feed your guests or employees.
We Supply Catering and So Much More
We offer catering and so much more to our corporate clients. If you are searching for a venue to host a small or large business gathering, talk to us. Our facility includes internet, ceiling-mounted projectors, and more. Call Club Venetian today to discuss your next corporate event.