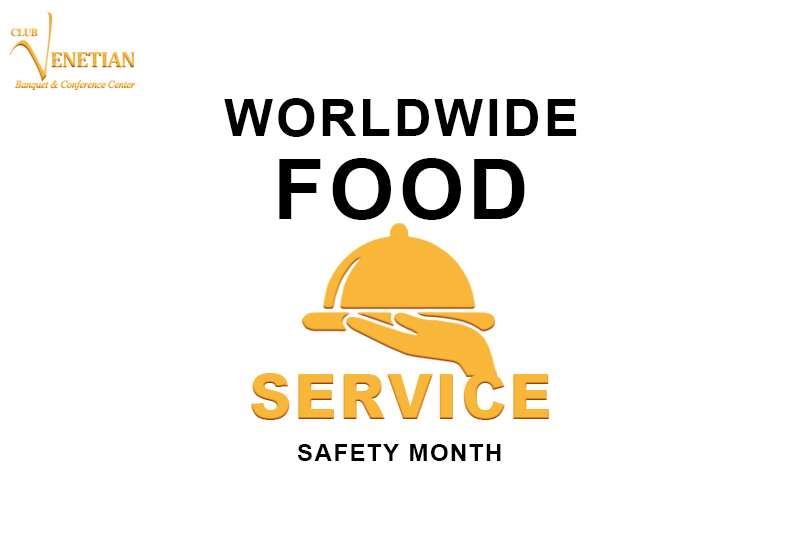 Keeping food safe during preparation, serving and delivery is of the utmost important to us. Club Venetian chefs and staff are well trained on proper protocols to keep you nourished and healthy, so you can enjoy our delicious food safely.
During the holiday season is a great time to share some of the safety protocols that you should follow at home while preparing meals for your family to keep them healthy from dangerous bacteria.
Wash your hands before and after food preparation with warm water and soap for at least 20 seconds.
Cover any cuts on your hands, fingers or wrists with bandages before handling any food.
Wash your fruits and vegetables thoroughly with clean, warm water.
Cooked foods should always stay separate from raw foods.
Use clean utensils when switching from raw meat to other foods, so you don't cross contaminate.
Use hot water and detergent to wash dishtowels; make sure they are washed frequently.
Use a thermometer to make sure your meat is cooked to the proper temperature.
Thaw frozen food in the refrigerator, never on the counter.
We hope our tips are helpful reminders. Better yet, let us prepare your food for you, so you can relax and indulge. Enjoy one of our Pronto Meals for Four!