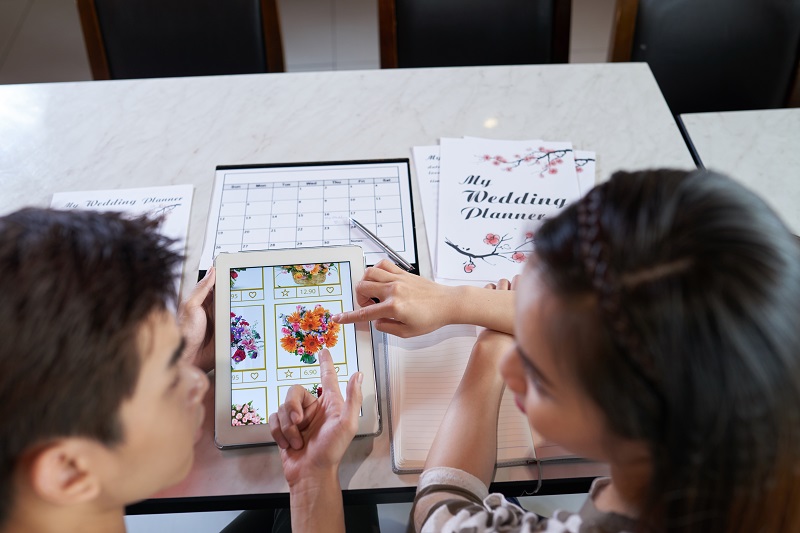 The short answer is: yes, you can plan your own wedding. Many couples choose to go this route to cut costs. It's a big undertaking, but one that can save you money. The following overview will help you prepare for planning the perfect event.
Start with the Basics
You should begin planning at least nine months out. Many couples start 16 or more months out. Begin with the basics like budgeting, building a guest list, and creating a binder or folder for all your wedding day materials.
Begin Booking & Buying
Next, you should begin booking vendors and purchasing what you need. You should hire a photographer and meet with caterers about eight months in advance. This is also the time to find a dress, reserve hotel rooms (if needed), and book entertainment.
Meet with the Officiant
Don't forget to book and meet with your officiant. They will likely want to discuss your expectations and go over the process with you. They will also want to confirm that you have all the documents needed to get legally married. This is essential to ensure a smooth ceremony.
Plan Your Wedding with Professionals
You can plan your own wedding and still get professional assistance in the process. A venue that offers catering and other services can help you find all the things you need while remaining in control and within budget. Contact Club Venetian today to learn more about venue rentals, dinner menus, and other wedding-day essentials. We look forward to hosting your life event!