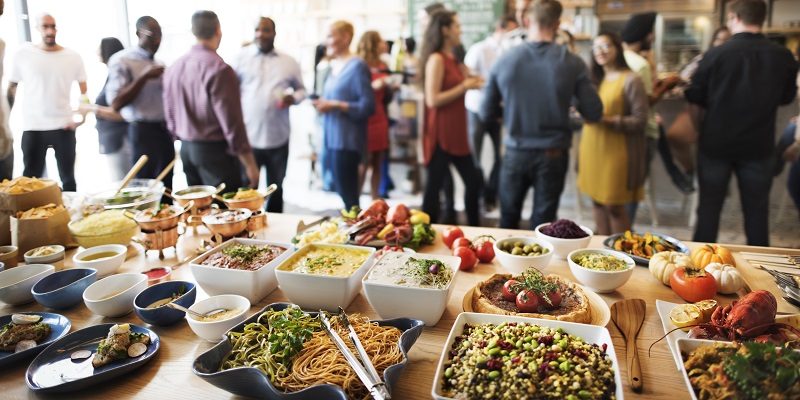 Planning for your class reunion can be challenging, especially if you expect to have a lot of guests. When you consider a venue, you may find that you must provide virtually everything yourself–food, dinnerware, linens, and servers. This can quickly add up, costing far more than you have in your budget. You can save money and time by finding a banquet center. A banquet center has nearly everything you need: seating, food, linens, bar service, and wait staff.
One-stop Planning
One of the greatest advantages of choosing a banquet center is the ability to plan most everything at one location, often with a single event planner. This person will help you go over the details and help you decide on your space size, linens, food and beverage service, and other details for your class reunion. If you need live entertainment, ask the planner for recommendations. He or She may be able to help you with that, too.
When you book your class reunion at a banquet center, you will save money. Seating, linens, and dinnerware are usually provided at no extra charge. For wait staff, you may have to pay a gratuity as a percentage of your bill, but you won't have to pay an additional fee for table-side service. All in all, convenience and savings make a banquet center a great choice for your next class reunion.
Contact Club Venetian to tour our facility.