cost of wedding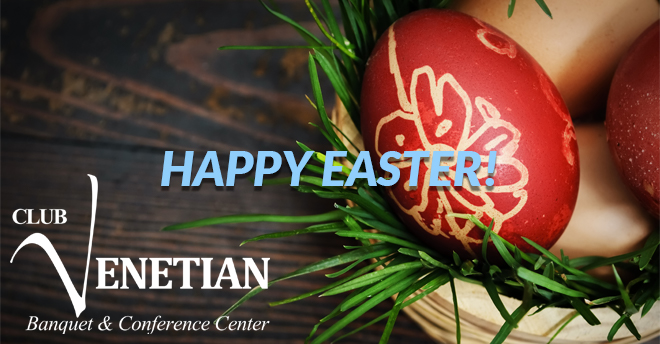 Enjoy your Easter celebration with friends and family! We hope that your next celebration is with us at Club Venetian!
Wedding planning doesn't have to be stressful. In fact, it can be a pleasant experience that adds to the memories you make leading up to your big day! All it takes is choosing the right venue to provide the services you need to create a spectacular celebration. Club Venetian is ready to guide you as you organize the perfect wedding reception.
Multiple Banquet Rooms to Choose From
Club Venetian has several banquet rooms of varying size and capacity. Our Clubroom can accommodate up to 40 people for a more intimate experience. The Venetian room hosts up to 110, so you can extend your guest list while staying within budget.
We also offer several larger rooms. The Lido and Rialto rooms can accommodate up to 250 each for a banquet style event. Or you can book both as one combined party space. The two rooms together provide 7,150 square feet of space and can host up to 475 guests.
On-Site Catering for Your Wedding Reception
Club Venetian serves incredibly delicious cuisine that's also diverse. You can choose a traditional dinner menu or do something different. We prepare party trays that range from cheese and fresh fruit to artichoke dip, chicken wings, or spring rolls.
There are menus for breakfasts, luncheons, desserts, and hors d'oeuvres along with beverages. Choose a food selection that best matches the time and tone of your wedding reception.
Remodeled Facility That's Beautiful and Comfortable
Bask in the beauty of our newly remodeled facility. The experience is pleasing to the eye from the moment your guests arrive. Our drive-thru portico adds a hint of sophistication along with gorgeous interior décor and features like granite flooring and a three-story atrium. Call us today to plan a visit or to learn more about creating the wedding reception of your dreams at Club Venetian!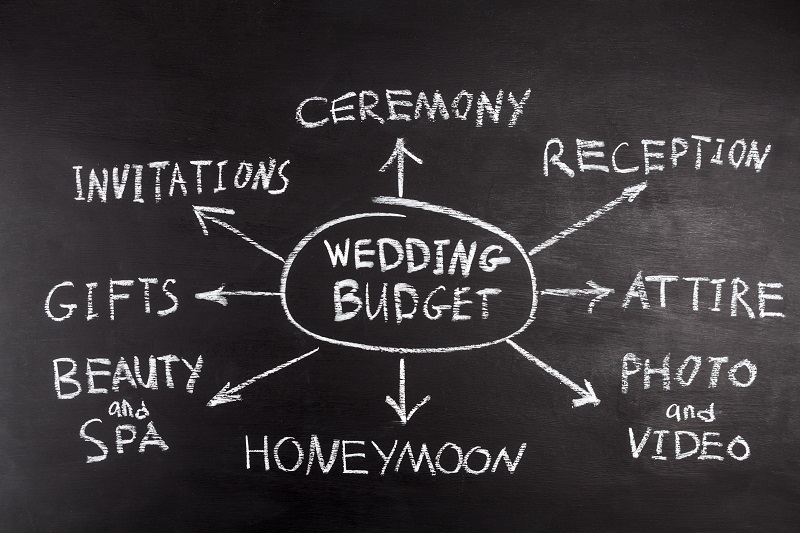 Many brides and grooms ask: "How much does a wedding cost?" That's not an easy question to answer. The average wedding in the United States in 2017 cost $25,764. The average spending per event was between $19,323 and $32,205. However, around half of all couples spent under $15,000 for their big day celebration. So how much will your wedding cost?
Know Your Wedding Budget
It's important to remember that each wedding is just as unique as the people who plan it. There is no financial requirement for getting married. Before you begin planning, consider your financial situation and how much you can afford to spend. Do you have enough to plan the whole thing right now while covering all expenses? Can you wait longer and save up the amount needed to pay for everything you want?
Your budget will help you determine which vendors or items are a priority and which can be trimmed or limited.
How to Keep Wedding Expenses Down
There are several ways you can keep costs down and put on a spectacular event. Consider the following to save money that could help balance your wedding budget or go towards your honeymoon.
Ask Friends and Family to Help – Enlist the help of friends and family to take care of certain aspects of the event. For example, see if anyone will help make decorations, bartend, or assist with setup. These services usually cost extra.
Choose a Budget-Friendly Venue – Certain venues and locations are in-demand and will come with a higher price tag. Find a venue that offers a balance of cost and amenities.
Invite the People Who Really Matter – Start by inviting only the people who really matter – close friends and family. Then, if you have spending room, start inviting other people like neighbors, coworkers, and acquaintances.
Consider Booking During Off-Peak Times – Consider booking your event during off-peak times. For example, summer is a popular season for weddings in many areas. This can cause the cost of services and rentals to go up. Also, consider booking on a day other than Saturday.
Planning an amazing wedding without overspending is possible. Contact Club Venetian today to tour our facility and find out how much your wedding will cost at our beautiful venue.