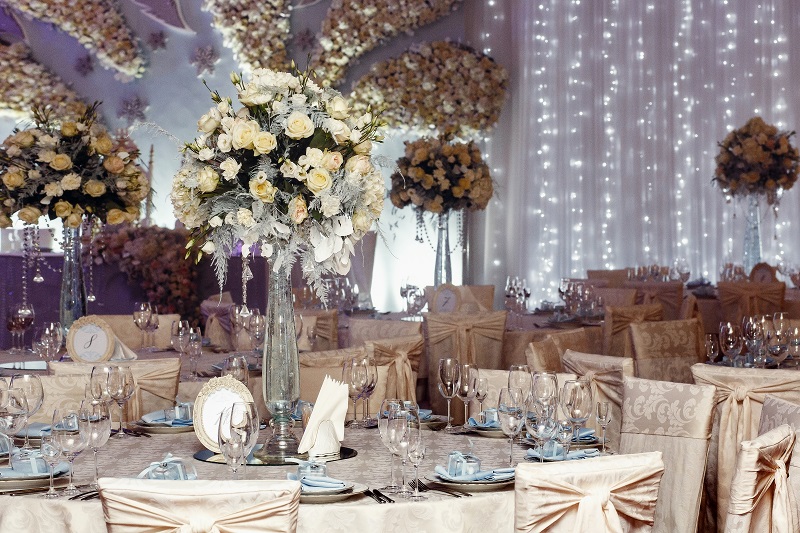 Choosing the best reception venue is an essential part of wedding planning. Your guests will spend a lot of time here during the event. It's also where much of the celebration happens. What should you look for when choosing the right venue for your big day?
Can the Reception Venue Accommodate All Of Your Guests?
Weddings can be small and intimate to a very large celebration. There is no set size when it comes to guest lists. Make sure the reception venue you are considering can accommodate your headcount. While you may not need an exact number, it will help to know approximately how many people will be attending when you start looking for your venue.
Does the Reception Venue Provide the Services You Need?
Venues are more than just buildings to have parties inside. They also come with staff and services that will make your event perfect. For example, at Club Venetian, we offer catering, projectors, and event planning services.
Does the Reception Venue Meet Your Aesthetic Expectations?
Visit the reception venue to make sure it meets your visual expectations. It should match the tone of the event and provide a luxurious space where guests can relax. Taking a tour beforehand can help you envision your seating arrangements and wedding décor while confirming that the facility meets your requirements.
Will the Cost of the Reception Venue Fit Into Your Wedding Budget?
The reception venue must fit into what you plan to spend. Many places offer rooms of different size, so a smaller space with fewer guests is less expensive – assuming you can comfortably fit all your guests inside. Give Club Venetian a call to learn more about our reception venue and accommodations and tour our banquet halls. We look forward to hosting your once in a lifetime momentous event.